Content-Type: text/html; charset=UTF-8
Content-Transfer-Encoding: 8bit
.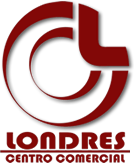 Centro Comercial Londres – Online
Howdy! Your site at https://cclondres.pt has been updated automatically to WordPress 4.9.13.
For more on version 4.9.13, see the About WordPress screen:
https://cclondres.pt/wp-admin/about.php
WordPress 5.3.2 is also now available. Updating is easy and only takes a few moments:
https://cclondres.pt/wp-admin/update-core.php
If you experience any issues or need support, the volunteers in the WordPress.org support forums may be able to help.
https://pt.wordpress.org/support/
Keeping your site updated is important for security. It also makes the internet a safer place for you and your readers.
The WordPress Team
Email enviado a 31/01/2020 às 04:15
Para qualquer questão, por favor contacte info@cclondres.pt
.